Mission Statement
The Animal Control Division of the Ste. Genevieve County Sheriff's Office is first and foremost charged with the safety of the public, the protection of injured and neglected animals and the responsibility of enforcing all laws pertaining to animals.
We are committed:
To humanely capture animals running at large which in some way may pose a threat to the peace, health or welfare to person(s) in the community.
To investigate any and all animal abuse and neglect.
Feed, shelter and care for animals that are lost or abandoned.
Provide the animals an opportunity to be adopted and given a chance to live in a healthy environment.
Educate the public about animal overpopulation and the duties of the animal control officer.
Adoption requirements
When adopting any animal from the Ste. Genevieve County Shelter you will be asked to make a donation and sign an adoption contract. In this contract you will be asked to agree to the following:
I will provide humane care; maintaining the proper food, water, shelter and exercise for the animal.
I will provide veterinary care in case of illness or injury, have necessary vaccinations, including rabies and other preventative care.
I will, as a resident of Ste. Genevieve City, have the animal registered. This includes both cats and dogs.
I will not hold the Ste. Genevieve County Sheriff's Office responsible for any illness of the animal nor any damages that the animal may do to any person or property.
I accept that information received regarding the animal is based on previous interaction and/or previous owner statements and may not be accurate.
Owning a pet will not violate my rent or lease agreement(s).
I will not return the pet to the Ste. Genevieve County Shelter. I will transport and release the pet to a Humane Society for adoption if I find I am unable to keep the animal.
A representative of Law Enforcement may check the living conditions and environment of this animal if deemed necessary.
If you adopt an animal from the Ste. Genevieve County Shelter you will be required to spay/neuter and vaccinate the animal. Spay/neutering an animal adopted from any shelter is a requirement pursuant to sections 273.400 through sections 273.405 of the Animal Care and Facilities Act of the State of Missouri. Animal Control will work with you during the adoption process to ensure spay/neutering is performed.
Most of our animals are strays and their medical history is unknown to us. We do however perform limited health and temperament evaluations before our animals are ready for adoption.
Incoming Animals:
We will humanely capture and impound strays within Ste. Genevieve County. If Animal Control picks up your pet, contact the Animal Control Officer and he will release your pet to you. If your pet is picked up by the Animal Control Officer two (2) or more times in the same year you will be charged a $10 kennel fee.
In the event the animal is unclaimed within five (5) days, the animal will be evaluated for health and/or temperament problems and depending on the results may be offered to the general public for adoption or humanely euthanized.
We are not a Humane Society. We are not a drop off for those who no longer wish to own their pets. There are Humane Societies in the St. Louis area who can help. They are:
Humane Society of Missouri
Maclind Avenue near the Zoo and Science Center
1-314-647-8800
Maryland Heights location near Dorsett Road
314-951-1588
Chesterfield Valley near Chesterfield Mall
636-530-0806
YOU CAN HELP US!
The best way you can help us is to spay or neuter your pet.
Do you know that for every person that is born, fifteen dogs and forty-five cat are also born. In order to keep up with the flood of puppies and kittens, every person would have to own two dogs and six cats during their entire lifetime, assuming that we live for 75 years and dogs and cats for 10. A household of five would have to harbor ten (10) dogs and thirty (30) cats!
Do you know, that two (2) uncontrolled breeding cats plus their kittens and their kittens' kittens if they are never spayed/neutered add up to:
2 litters per year
2.8 surviving kittens per year
10 year breeding life
In 10 years multiply to 80,399,780 cats.
PLEASE SPAY OR NEUTER YOUR DOGS AND CATS!!!
You may also contact the ASPCA if you wish to help. Below is the link:
DONATIONS
Monetary Donations:
Donations should be made in the following manner:
Please make your check payable to the "Ste Genevieve County Animal Control Shelter" and mail to:
Ste. Genevieve County Sheriff's Office
5 Basler Drive
Ste. Genevieve, Mo 63670
Important:
In the Memo line please make sure you write
"ANIMAL DONATION"
DONATION ITEMS ACCEPTED (Wish List):
Donate an item on our wish list and help support our animals.
No appointment necessary. Items can be dropped off at:
5 Basler Dr.
Ste. Genevieve MO 63670 (573) 883-5820
Lobby of the Sheriff's office. The items should be clean and in good condition.
WISH LIST:
Puppy formula
Dry and wet puppy food
Dry and wet kitten food
Dry and wet dog food
Dry and wet cat food
Towels/blankets/wash clothes
Wire pet crates of any size
Pet leashes of all sizes
Pet collars of all sizes
Newspaper (Please remove Ads)
Cat litter (Non-Scoopable)
Pet beds
Milk Bones small/medium/large
Durable/washable dog toys
Plastic cat toys
Flea and tick medication for dogs
Flea and tick medication for cats
Storage totes with lids
Bleach
Laundry detergent
Paper Towels
ADOPTIONS AND RECLAIMS
Call (573) 883-5820 for adoptions, reclaims, and other general information. If you have a pressing matter after hours or on the weekend, please call our dispatch at (573) 883-5215 to have a deputy respond.
If you are interested in adopting an animal, come to the lobby of the Sheriff's Office and inform the secretary or a deputy. The secretary or deputy will escort you to the kennel where you may view the animals we have for adoption. If you decide to adopt we will ask you to choose either Dr. Fallert or Dr. White to perform the necessary spay/neuter and administer the vaccinations. This is required per state law. You may pick up the animal from the vet when it is ready.

The average cost for adoption is around $100.00, which includes both the vet and kennel fees. Payment is made to the Vet when the animal is picked up. Fees can vary depending on the size of the animal you adopt.
***** FOR IMMEDIATE ADOPTION*****
****UPDATE** THIS ADORABLE LITTLE GUY HAS BEEN ADOPTED.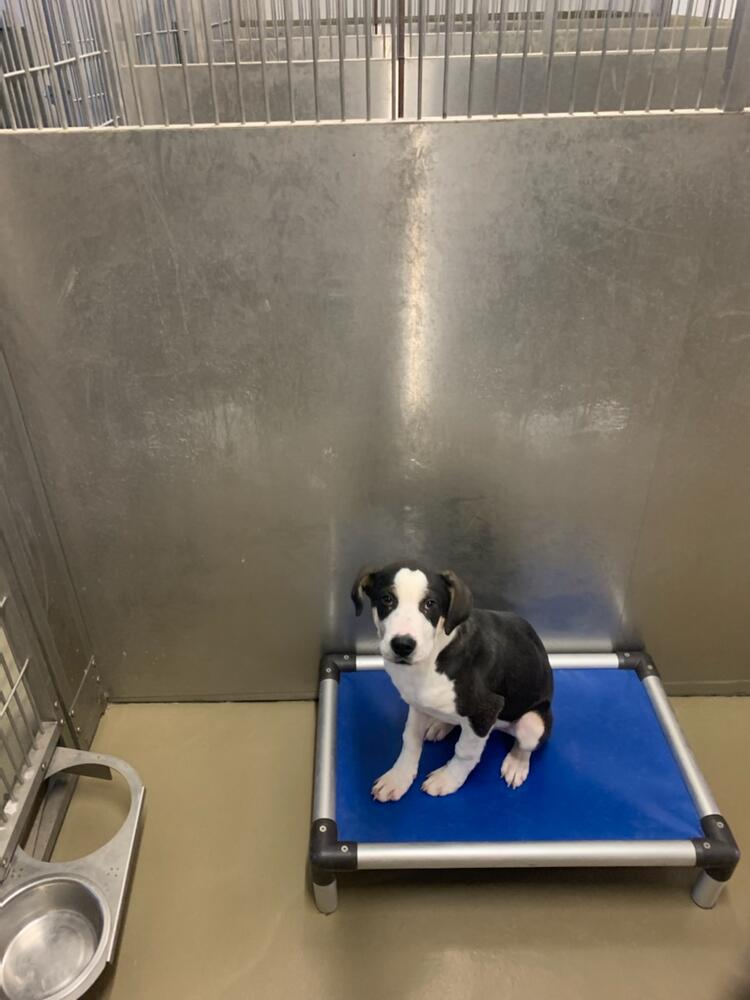 Sweet male puppy who is loving and laid back.
THIS SWEET FEMALE IS STILL AVAILABLE FOR ADOPTION.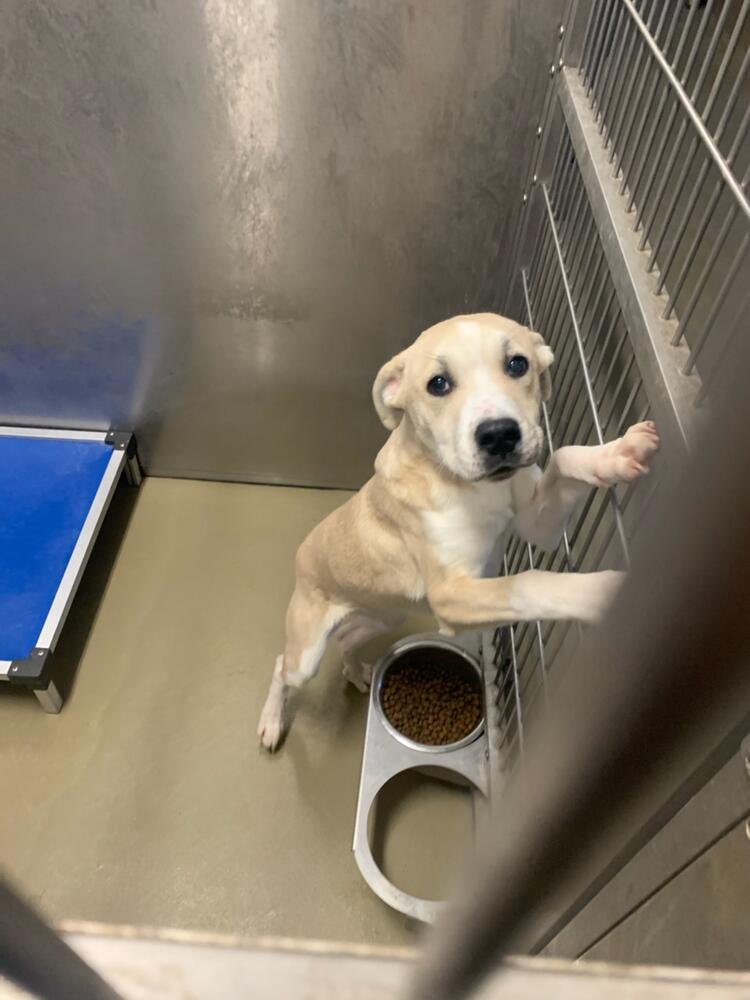 Sweet female puppy who is loving and energetic.
LOOK AT THOSE SWEET LITTLE FACES! PLEASE CONTACT DEP. BARTON AT (573) 883-5215 OR (573) 883-5820. THANK YOU!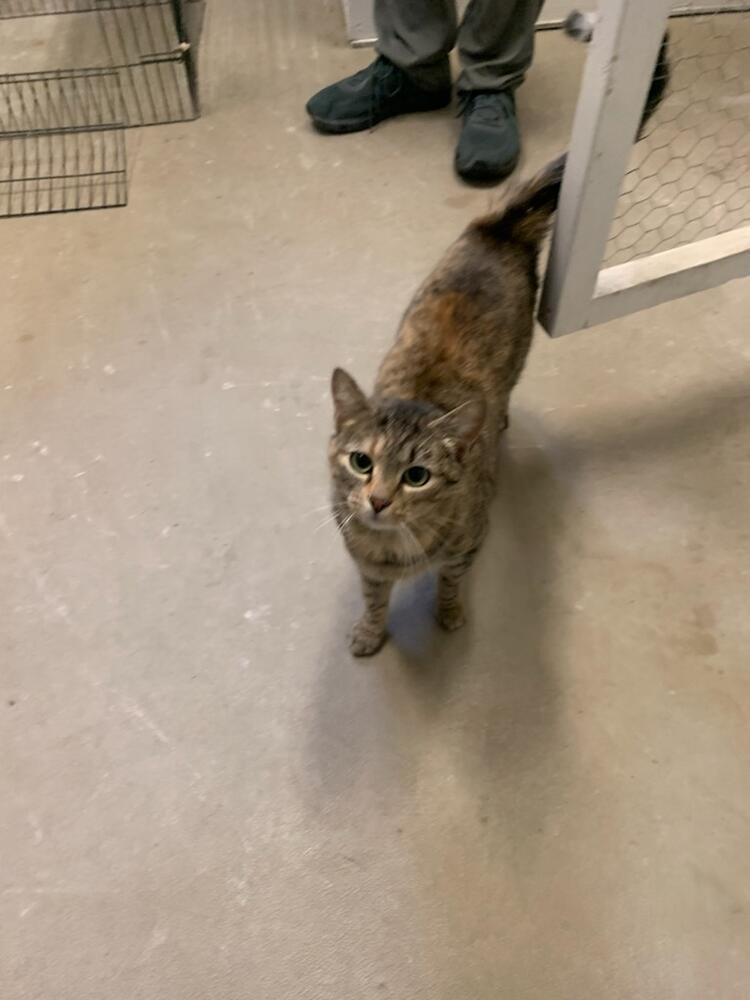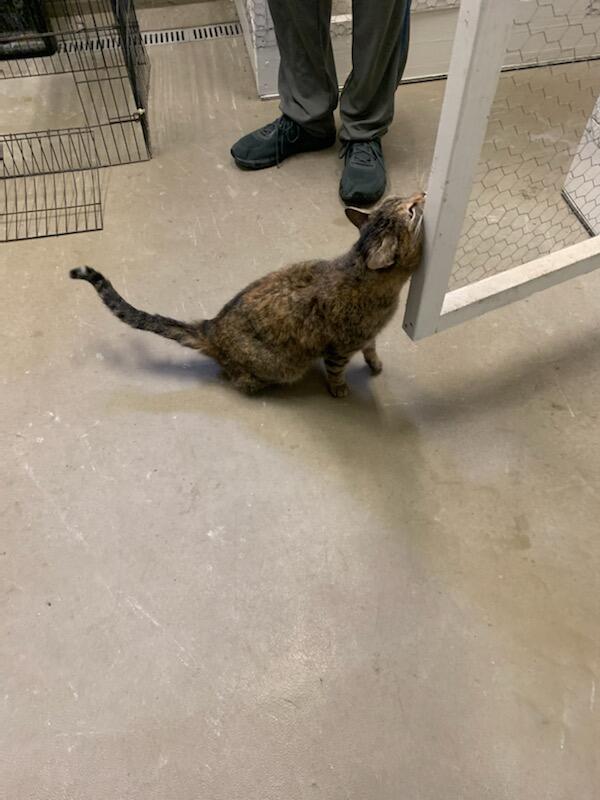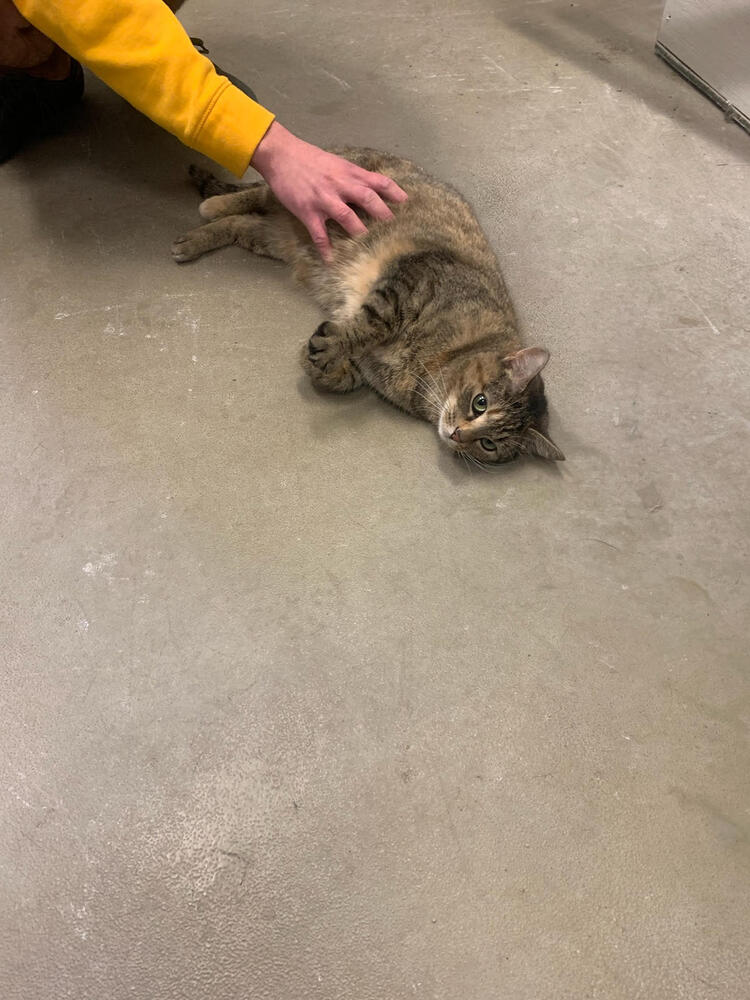 Look how sweet and loving she is! This is a very loyal and loving female cat. She is declawed on her front paws. Unknown if she is spayed. She is litter box trained. She is allowed to wander freely in the kennel and does not destroy or damage anything. She is ready for her new forever family!
***PLEASE HELP FIND THE OWNER(S) OF THIS BEAUTIFUL SHEPHERD THAT WAS FOUND IN ST. MARY.** PLEASE CALL ANIMAL CONTROL (573) 431-3131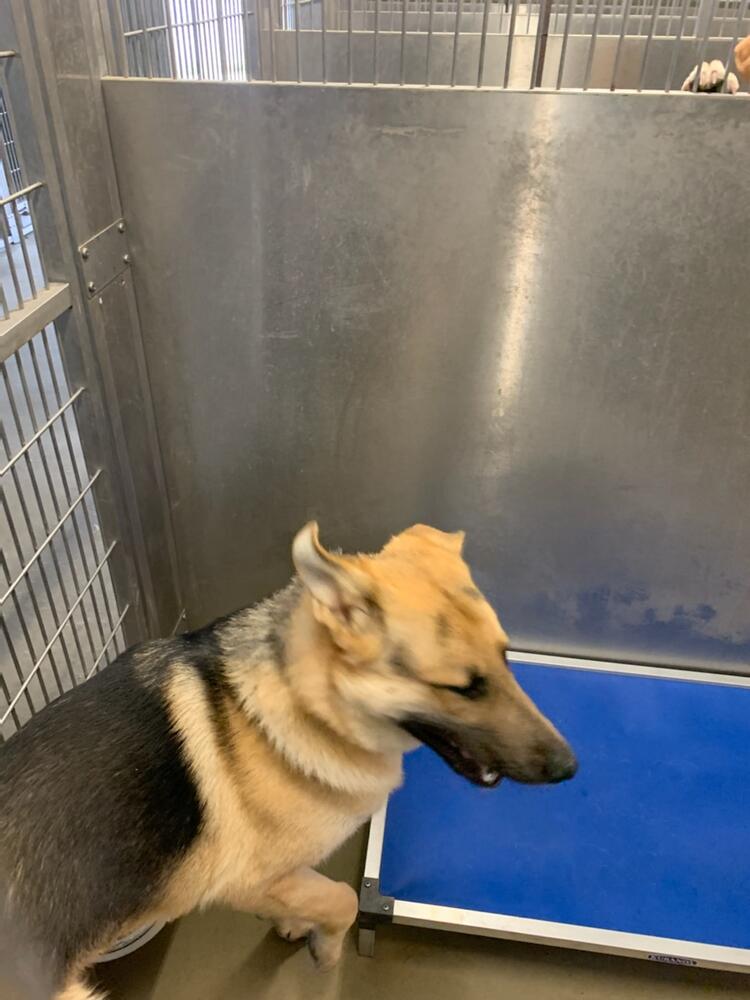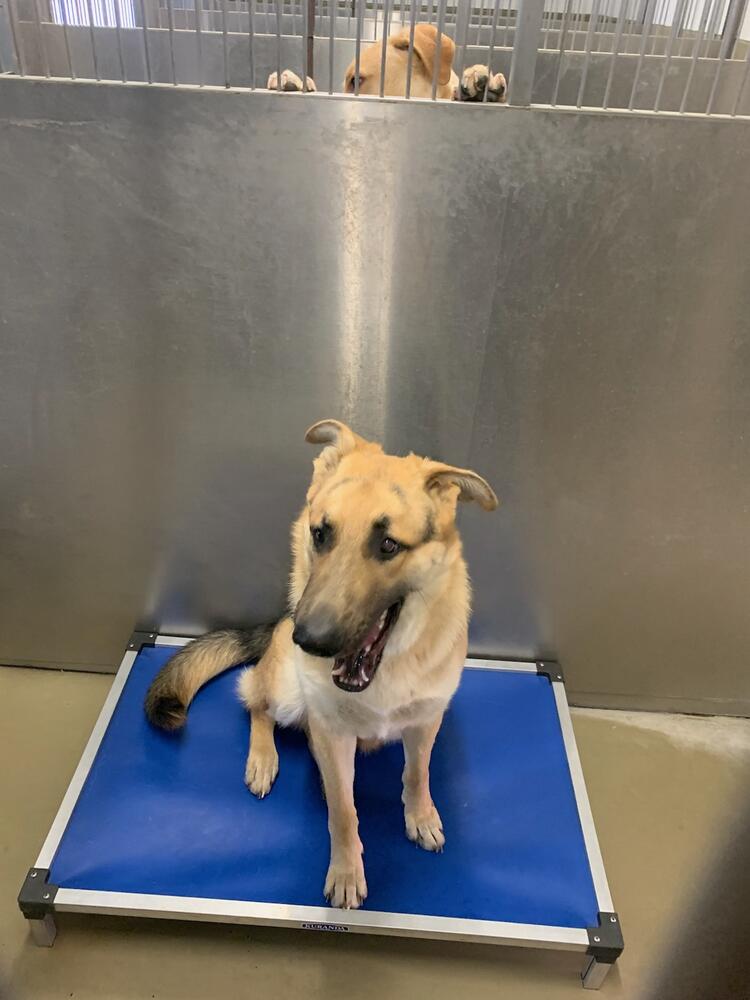 PLEASE CHECK OUR STE. GENEVIEVE COUNTY SHERIFF'S OFFICE FACEBOOK PAGE ALSO.
NEW ANIMALS WILL BE ADDED TO THE WEBSITE AS WE RECEIVE THEM. PLEASE CHECK BACK WITH US!
THANK YOU FOR YOUR CONTINUED SUPPORT!